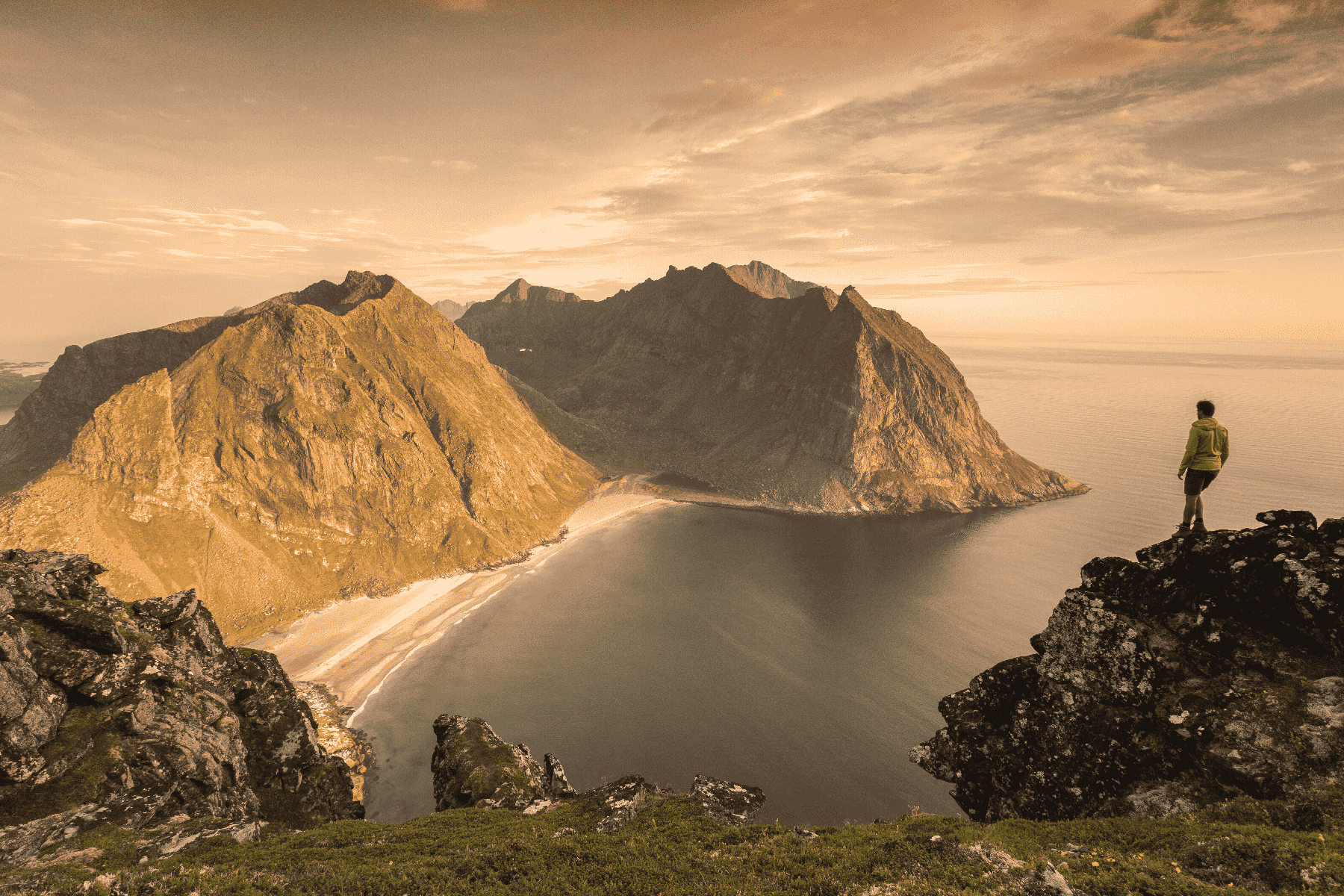 Navigating today's travel terrain
More is better — at least when it comes to airline miles and money in the bank. And while there's no shortage of ways to earn miles, it can be intimidating to figure out which programs will best serve your travel goals… especially if saving money is also important to you.
The first step toward achieving your savings goals is to make sure that you have a clear idea of what those goals actually are. As we've mentioned previously, setting a savings or mileage earning goal can help you make targeted decisions and cut back on wasted time and effort. Let's take a look at how you can use programs, rewards and savings to reach your next destination in a way that makes smart financial sense, too.
Earn Miles By Saving
Because its unique offering doesn't hinge on your spending habits, Bask Bank is the perfect partner for any airline mile earning strategy. If you have money sitting in a traditional savings account and have ever wondered about how to make that cash work harder for you, Bask Bank provides a simple, rewarding solution: Every dollar you save earns one AAdvantage® mile annually – and there's no limit to the number of miles you can earn.
Improve Your Savings Strategy
Bask Bank works double time to help you earn AAdvantage® miles while you pursue your savings goals, but in order to make the most of it, you need a solid strategy. Here are a few tips that can help:
Set an ambitious (but attainable) annual goal to grow your savings based on how many miles you need for your next big trip. Aim for an account balance that will help you earn your desired number of miles, and be sure to celebrate when you reach it.
Account for extra cash after each month's expenses by setting up a recurring deposit. By transferring each month's leftover money into your Bask Savings Account, you'll build your balance quicker, cut down on unnecessary spending and accrue more miles.
You may have a budget, but does it account for travel? By setting separate monthly targets for what you intend to spend on necessary expenses, what you'd like to save for a rainy day, and what you expect to spend on travel, you can create a clearer roadmap to your goals.
Use Bonuses to Your Benefit
Bask Bank often has opportunities for you to grow your mileage totals beyond your annual savings-based earnings. You can accrue 5,000 bonus miles simply by opening a Bask Savings Account, depositing a minimum of $5,000 within the first 30 days and maintaining that balance for an additional 30 days. You can earn another 1,000 bonus miles by contributing feedback. That's 6,000 bonus miles right off the bat – not bad, right? Keep in mind that these bonus offers do expire and change, so be sure to read the full bonus details here.
Earn Miles By Spending
When used in ways that fit with your lifestyle, spending-based programs can help get you where you want to go. You likely already have a credit card (or cards) that helps you earn miles, and using it to pay your necessary monthly expenses is a great way to ramp up your total earnings. These programs also complement your Bask Savings Account, allowing you to earn miles for both saving and spending.
Additionally, hotel and car rental loyalty programs often allow you to convert points to miles, and many airline carriers support programs where you can earn miles at restaurants.
Earn Miles By Flying
It's usually free to sign up for an airline's reward program, which makes this a simple way to accrue miles for flights you're taking anyway. If you're a regular flyer, you might have a handful of miles strewn across different airline accounts. When thinking about your future travel goals, take an inventory of what you have and decide the best way to build upon existing mileage totals to reach them. Certain rewards programs can also feed your points to different airlines.
Remember…
Although having more miles may be better, you should be strategic in choosing the accounts and programs that will best work together to help you reach your personal goals – in terms of both saving and earning miles. With strategy, organization and a little research, you'll be at a comfortable cruising pace to earn more miles in no time.
Build Savings, Earn Miles
Phone
Mon-Fri 7:00 AM - 7:00 PM CST
Sat 9:00 AM - 4:00 PM CST
Closed Sunday