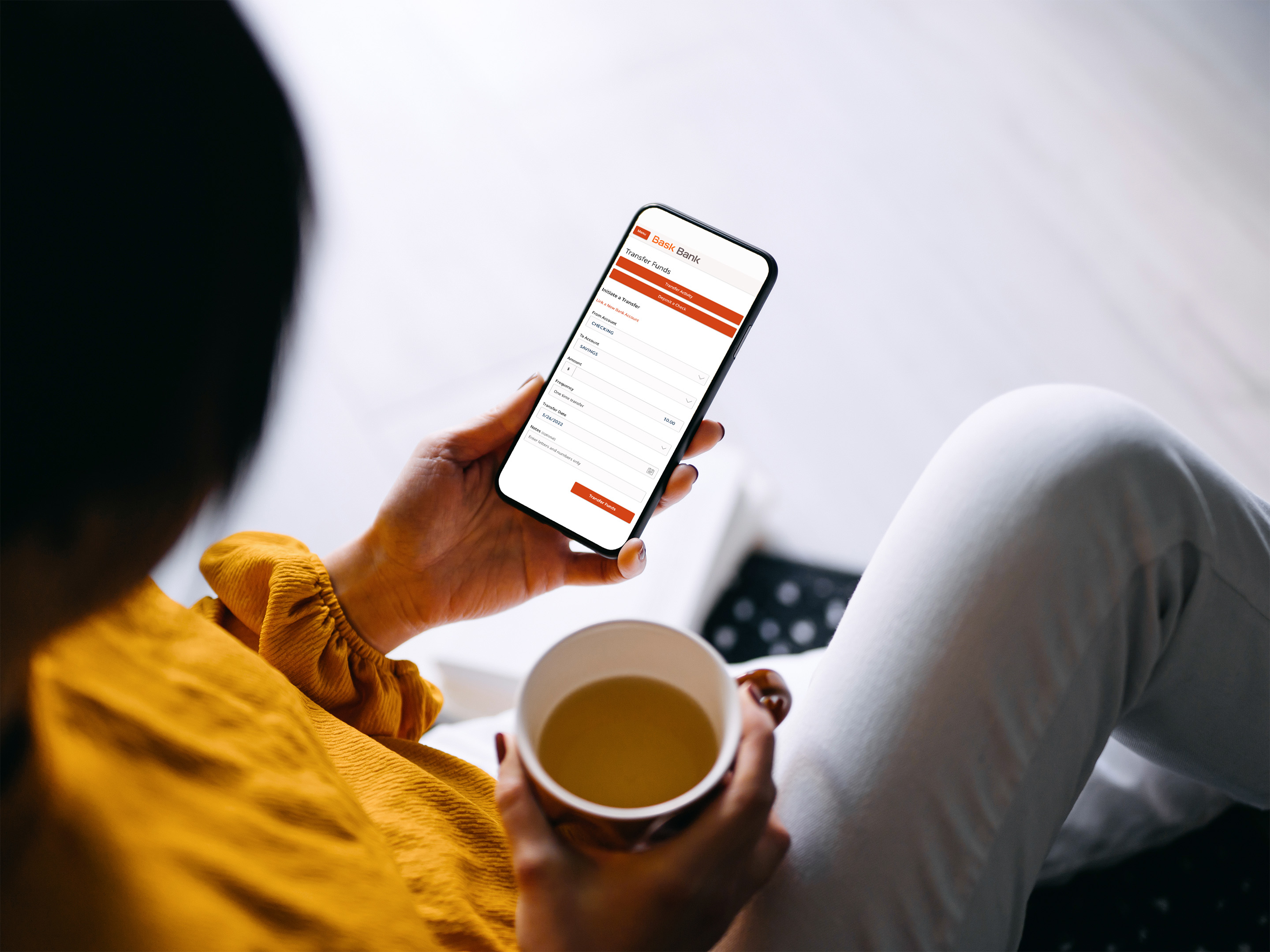 How to start an emergency savings fund
From unforeseen medical expenses to major auto fixes, emergencies come in all shapes and sizes. What's worse is that relying on credit cards or high-interest loans to cover these costs can pull you into debt. It can be difficult to expect the unexpected, but putting money aside for emergencies can create a financial buffer to keep your finances steady during times of crisis (and help keep you unburdened in the future). 
Here are a few things to know about saving — and which savings account might be right for you.
How do I build an emergency fund?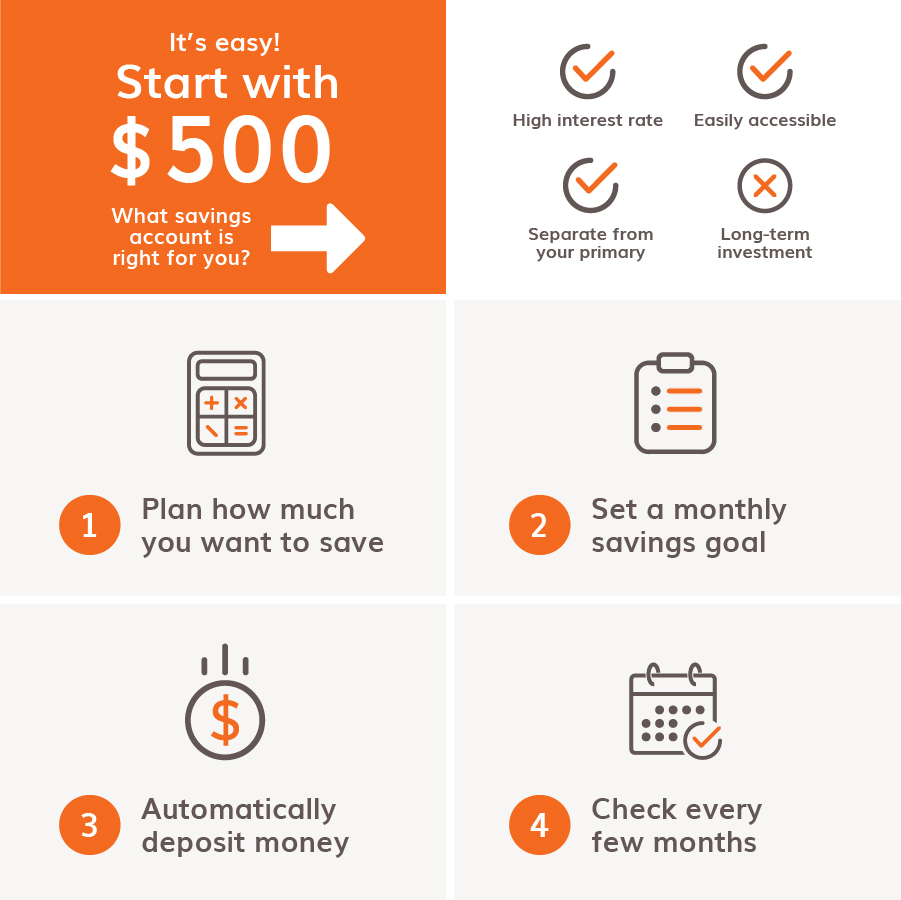 Think about your savings timeline. By calculating your monthly expenses and determining how much you can realistically afford to set aside each month, you can decide how much to save so that you'll be covered for six full months.
Set a monthly savings goal. Getting into the habit of saving can be intimidating, but when you set a monthly goal for yourself, the task of saving becomes more approachable.
Consider scheduling automatic, recurring deposits. Whether through your bank or employer, take advantage of the ability to set and forget by dividing your paycheck between multiple checking and savings accounts. By automating the money leaving your checking account, you can meet your monthly savings goal without lifting a finger.
Keep an eye on your contributions. Check your emergency fund every few months to see how much you're saving and decide whether you need to adjust. If you pull from the account, consider planning to replenish whatever emergency savings you use. Or if you've saved enough to cover your expenses for six months, consider putting those funds into a savings account for something else you want to save for. 
How much should I save?
If you can, set aside an initial deposit to open your account and add to it as your account matures. Although everyone's financial situation is different, a good rule of thumb is to have enough saved to cover up to six months' worth of expenses. If the idea of saving seems challenging, start small by saving a few dollars from every paycheck, because the hardest part of saving is starting. If you have the opportunity or more money to spare, consider saving more.
Which savings account is right for me?
Emergencies can happen at any time, so being able to access your account quickly is crucial. Look for accessible online banking and a mobile app that you can utilize from anywhere, but consider keeping your emergency fund separate from your primary bank so you won't be tempted to pull from the account for non-emergencies.
Depending on your financial goals, there are different ways to assess which savings account might best help you save for the unexpected. For example, Bask Bank gives you the option to earn one American Airlines AAdvantage® mile for every $1 saved annually with the Bask Mileage Savings Account, which can help you rack up airline miles that can be redeemed in a variety of ways. Bask Bank also offers the Bask Interest Savings Account, with a competitive interest rate and zero monthly account fees. You can access either (or both) of your Bask Bank accounts quickly and on-demand with the Bask Bank mobile app, available on the App Store and Google Play.  
High-yield savings accounts offer competitive interest rates and can help you grow your savings without much work. These accounts are federally insured up to $250,000, so you can have peace of mind knowing your money is safe — even through uncertain times. Your money will earn interest and these accounts can be accessed quickly, whether for withdrawals or transfers.
Saving money for a rainy day or a crisis is a smart financial move for anyone. By putting money in reserve, you can weather a short-term emergency without going into debt.