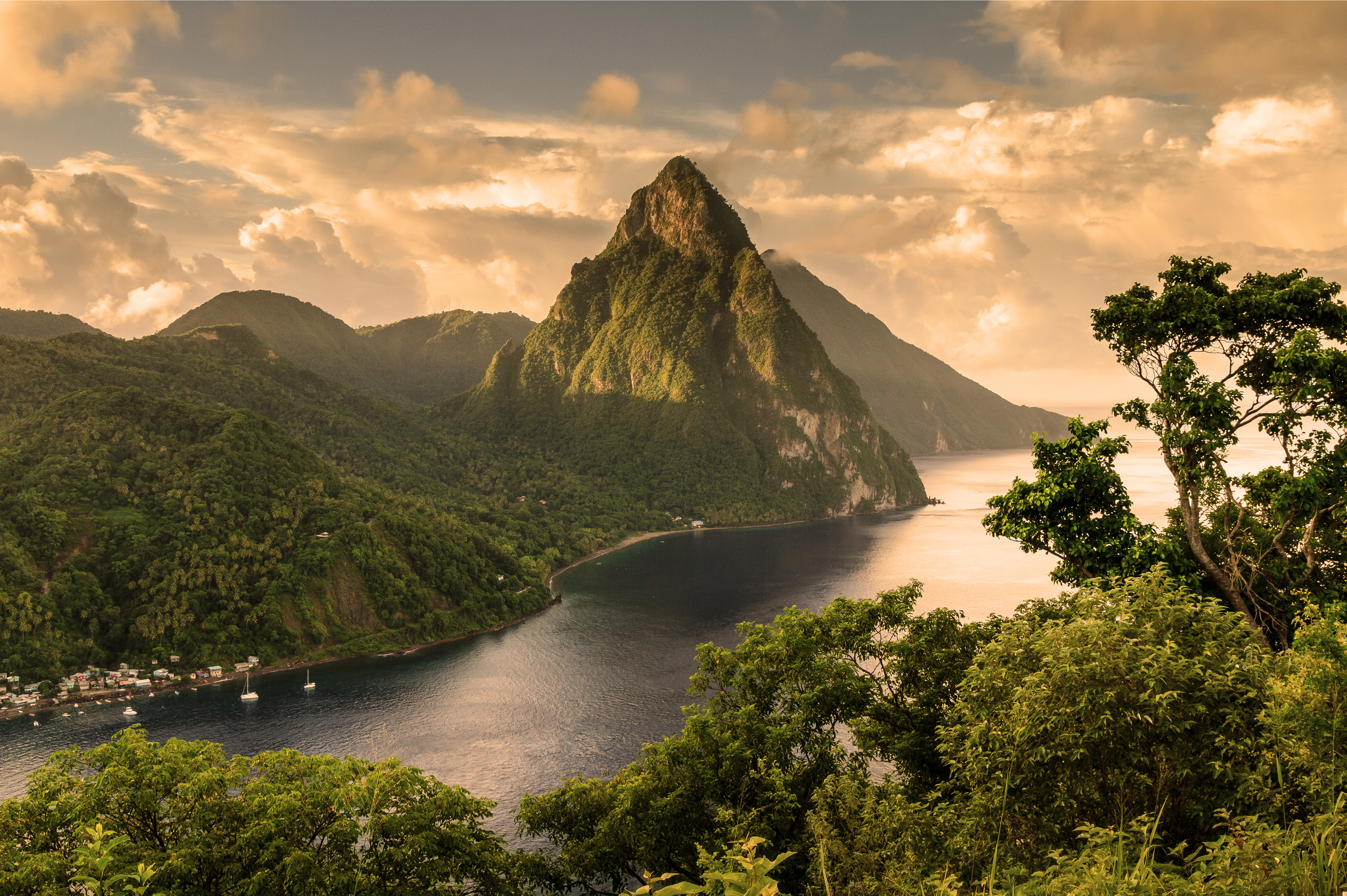 Saving for special moments
Saving for an emergency fund and the long term are both important considerations for your larger financial strategy, but what about saving for some of life's important milestones along the way? When you think about your bucket list, your family or your future, you might see travel and experiences as an important component. Here are some savings strategies that you can use with a Bask Savings Account, which will earn one American Airlines AAdvantage® mile for every dollar you save annually (and help you earn miles that you can use for whatever special moments you envision for your future).
Saving for a Wedding
Getting engaged is a hugely exciting occasion, and after a few days of celebrating the happy news it's a good idea to talk about expectations for the size, type and budget of the wedding before you jump in and start planning. If you're a parent who is helping your children with their weddings, a strategy that rewards saving with real, redeemable miles that could help you gift a honeymoon – or take a relaxing trip of your own after the big day – can be a smart one.
In 2019, the average cost of a wedding was $33,900, according to NerdWallet. Wedding costs do vary depending on the location, day of the week and the time of year, but staying attune to national averages can help you determine a ballpark estimate of about how much you may want to save.
Another wedding saving tip is to plan for every expense – from small party favors to big-ticket items like a wedding dress, venue booking fees, photography and catering services or a honeymoon – by listing them out and separating must-haves from nice-to-haves.
According to Forbes, the average honeymoon costs a couple $4,466. With a Bask Savings Account, you can save for the wedding and the honeymoon at the same time, because money that you save with Bask Bank earns one American Airlines AAdvantage® mile for every dollar saved annually. Beyond just booking flights, you can also redeem miles with American Airlines preferred partners and for other services like upgrades, car rentals and hotel bookings. With a Bask Savings Account, you can focus on enjoying your honeymoon and less time worrying about having to pay it off.
Saving for a Growing Family
Whether you're a first-time parent or have prior experience with little ones, you've probably heard that having children can be expensive. If your family is about to grow, it can be smart to grow your savings as you prepare to welcome a new member.
According to Business Insider, the average cost of having a baby in America is $10,808. According to the U.S. Department of Agriculture, parents often spend at least $12,000 on baby-related expenses during their first year. To make sure you're prepared for both expected and surprise expenses, consider: 
Checking your emergency fund and planning to have three to six months of living expenses set aside, including those for your newest family member.
Determining what your health insurance will and will not cover for the delivery.
Planning for maternity and paternity leave by reviewing your company's policy and your state's laws so that you can take advantage of time that is available to you.
Researching child care options and exploring nanny and day care options depending on your specific needs and budget. Plan to give yourself enough time to complete any required applications, too. 
The costs of birth, prenatal care, childcare, diapers and formula can really add up. But by storing funds in a Bask Savings Account, you can plan for these expenses while also earning AAdvantage® miles. You could even take a pre-baby retreat with your significant other, also known by many as a "babymoon" – and miles earned with Bask Bank can help get you there.
Saving to Make Memories
If your savings goals include planning for a monumental vacation or once-in-a-lifetime experience, Bask Bank can be a very rewarding partner. When you save your funds in a Bask Savings Account, you'll earn one mile for every dollar saved annually – which means you'll be earning AAdvantage® miles that can be redeemed to cover all or some of your travel-related expenses, like tickets and upgrades.
To make the most of your vacation research both needs and nice-to-haves, from rental cars and gas to meals and special attractions. Consider the time of year you want to travel and how that might affect costs. For example, summer trips are typically in high demand and have traditionally cost more. In the past, people spent an average of $1,979 on summer vacations, according to a Bankrate study published in 2019. With the current uncertainty surrounding travel, thinking longer-term and starting small can help ensure you'll have miles to use whenever you're ready to go. Miles earned with Bask Bank do not expire, so you can feel confident they'll be redeemable when you need them.
No matter your savings goals or where you hope miles might take you in the future, a Bask Savings Account can be a powerful earning and savings tool. To learn more about opening an account with Bask Bank and putting your savings to work earning AAdvantage® miles that you can use in the future, click here.
Build Savings, Earn Miles
Phone
Mon-Fri 7:00 AM - 7:00 PM CST
Sat 9:00 AM - 4:00 PM CST
Closed Sunday